We have a few litters planned for 2024.  We will be taking a break from breeding after next year
Tipsy will be bred (pending her OFA finals) early spring 2024 to Ruger!
                             HC Clever K9's Locked N' Loaded HSAs HSBs HIAds HXAsM AX NAJ MXF DCAT TKN ATT                               
 Ruger is OFA Good, Elbows Normal.  BAER Normal. Clear for everything on OS panel
I first saw Ruger at a dock event a few years ago, and he caught my eye!   I then met him again lest year at a herding lesson.  He is super handsome, and beautifully built.  Ruger has a phenomenal temperament, great work ethic, and drive.  He has loads of natural herding ability, and talented in agility.  I know both his parents, and his grandfather from competing in agility.  I am so thankful to Darleen his owner, and Anne his breeder to do this breeding!  I think he is the perfect match for Tipsy.  This litter will be AKC registered
Performance or experienced active homes preferred, we have started a waitlist for this breeding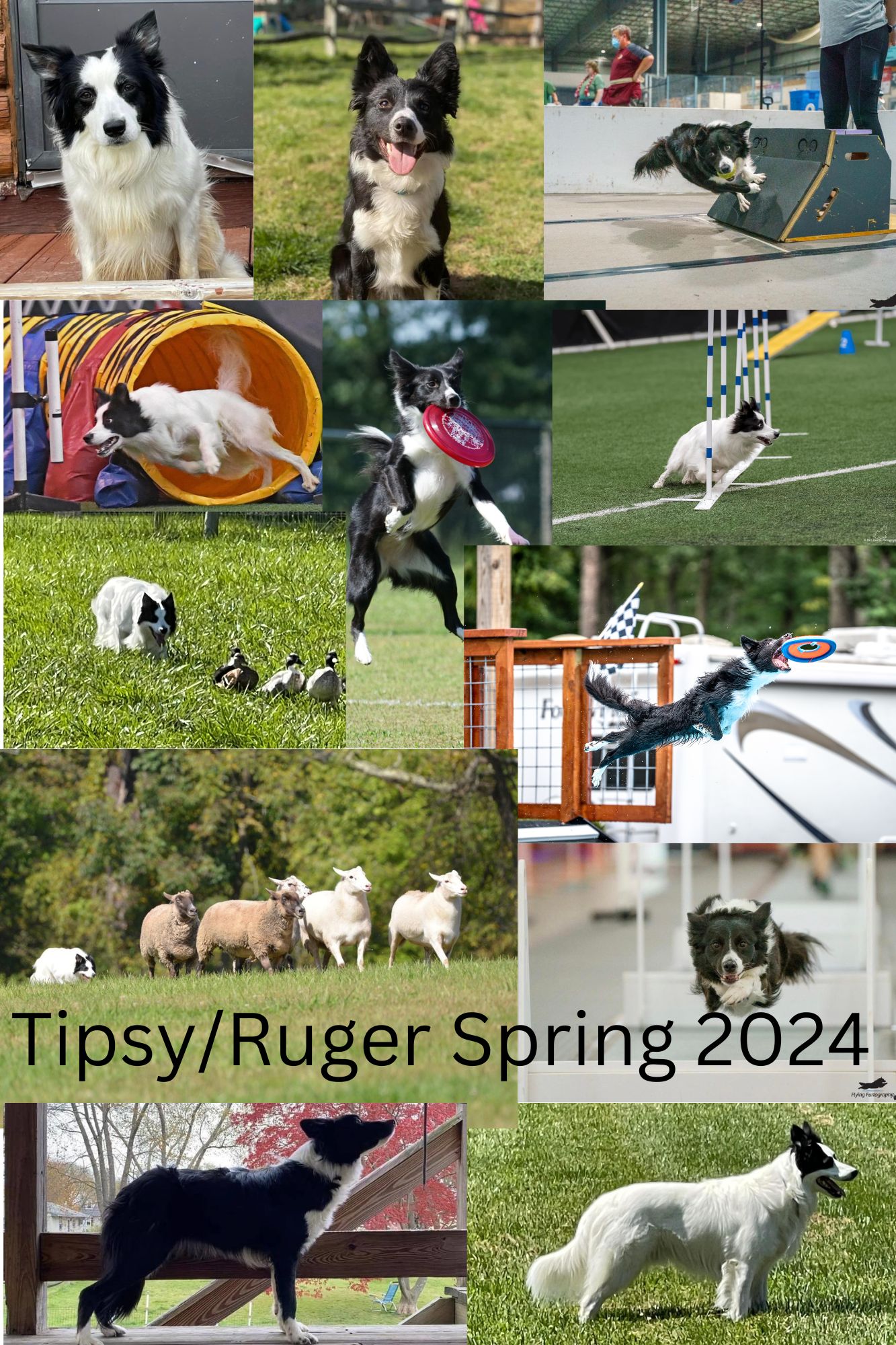 Vanquish will be bred Summer 2024 to Little Matt.
Matt is OFA Good. Elbows, Shoulders Normal.  CAER and BAER Normal. Clear for OS panel
I've been watching Matt grow up for the past few years.  He is primarily a herding dog, but he does enjoy playing disc as well.  He has a wonderful stable temperament, good work ethic and drive.  He is a go with the flow kind of guy!  Matt has several litters on the ground now that are training in multiple activities including herding, agility, flyball, and disc.  I am so excited and thankful to Mary his owner for allowing me to use her wonderful boy for Vanquish's last litter!  This litter will be ABCA registered, AKC eligible.
Working/Performance experienced homes only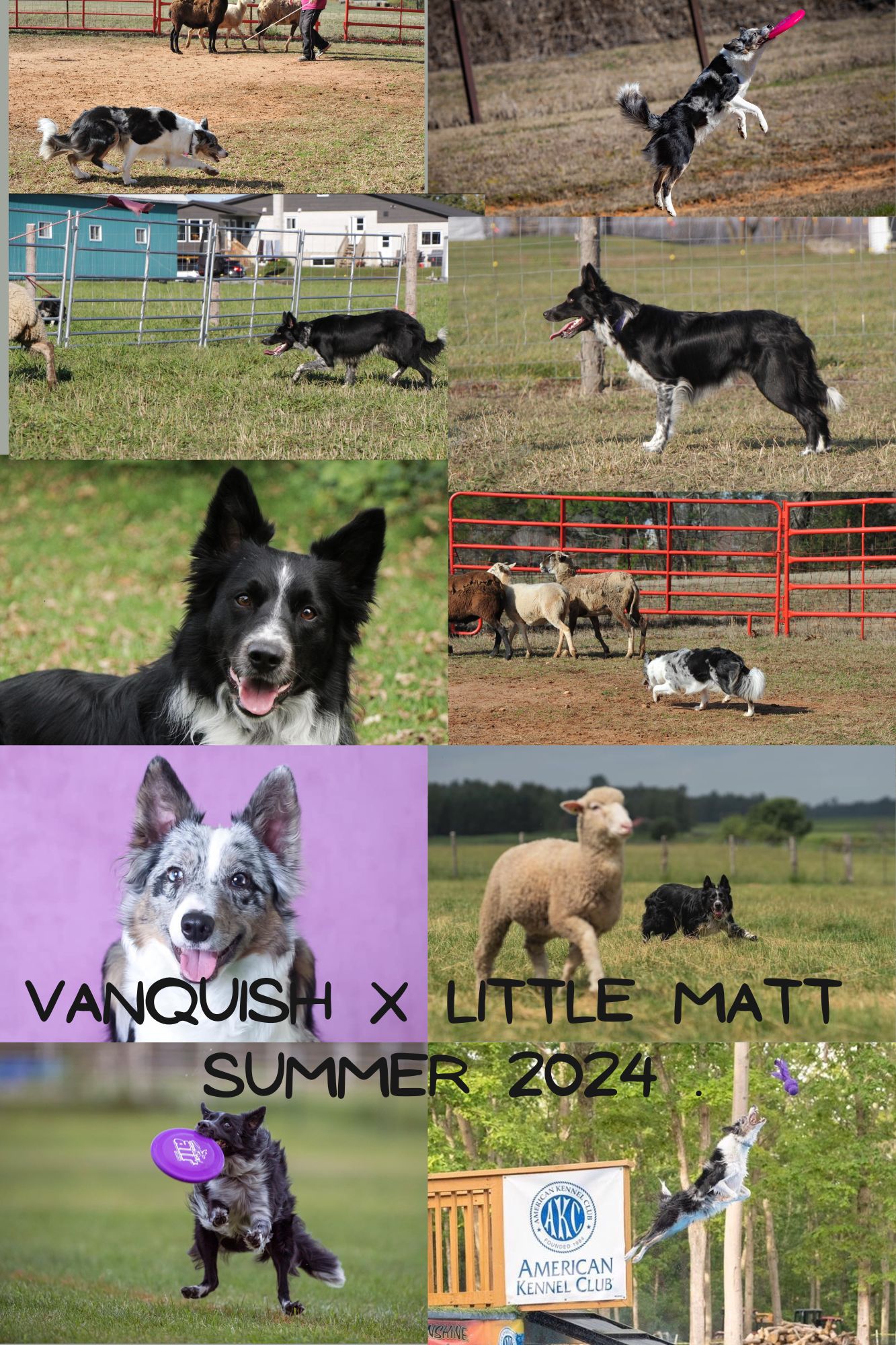 Serious Inquiries Contact Us